RELAIS & CHATEAUX: ARGENTINA & CHILE WINE ROUTE


RELAIS & CHATEAUX: ARGENTINA & CHILE WINE ROUTE
12 DAYS / 11 NIGHTS
2 Nights at La Casona at Matetic Vineyard in Casablanca Valley
2 Nights at Viña Vik (Puro Vik in Spring 2019) in Colchagua Valley
1 Night at The Singular Boutique Hotel: Barrio Lastarria in Santiago
2 Nights at Entre Cielos Wine Lodge in Mendoza
2 Nights at The Vines Resort & Spa in Uco Valley
2 Nights at Legado Mitico Boutique Hotel in Buenos Aires
Relais & Chateaux Argentina - Request a Quote
TRIP HIGHLIGHTS
A stunning mix of properties in the wine region's most distinct and captivating locations in both Chile and Argentina

A full combination of the best Wine route in South America

Tour of the charming coastal city of colorful Valparaiso in Chile

Historical and Cultural immersion into Argentina's dazzling capital city of Buenos Aires

Tour of the charming coastal city of colorful Valparaiso in Chile

Stays in some of the top lodges in the valleys, with beautiful views and delicious wines
WHAT'S INCLUDED
11 Nights Accommodation

Daily breakfast

Excursions and tours as specified below

All airport and ground transportation (unless otherwise specified in the itinerary)

All entrance fees as mentioned on tour

All local taxes (unless otherwise specified)

*Not included: gratuities, visas (if applicable), international or internal flights, meals and drinks not described above, items of a personal nature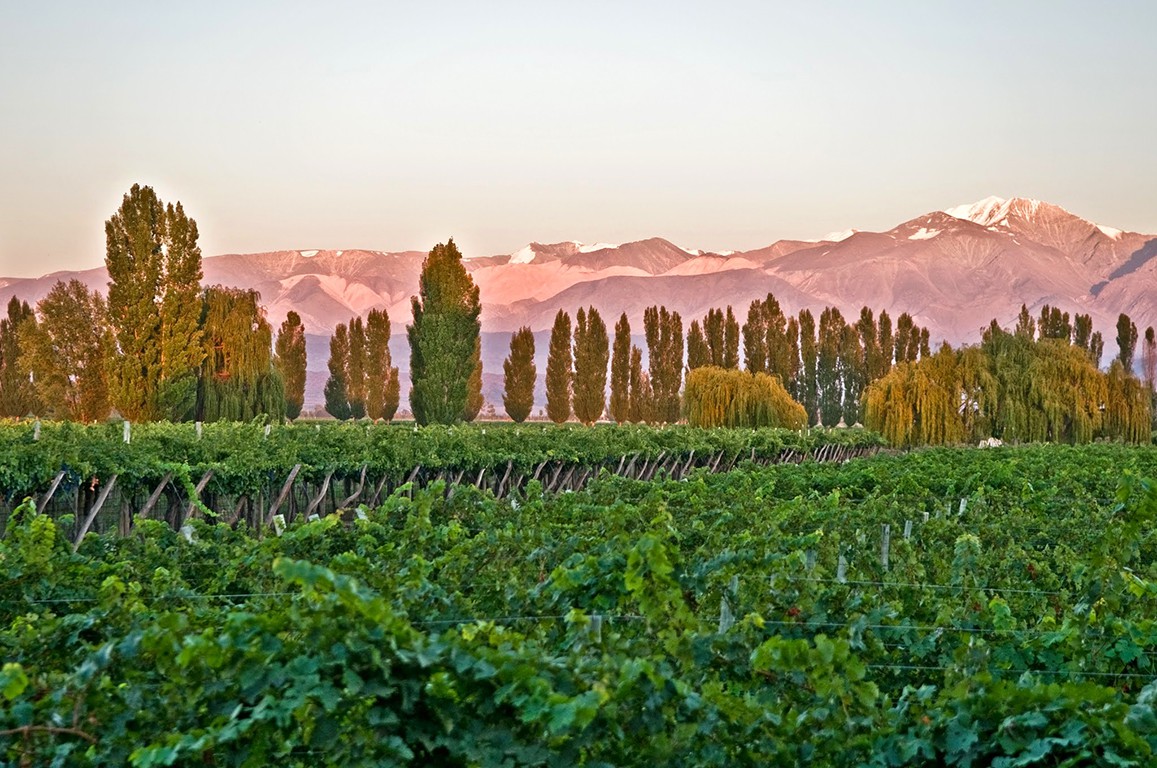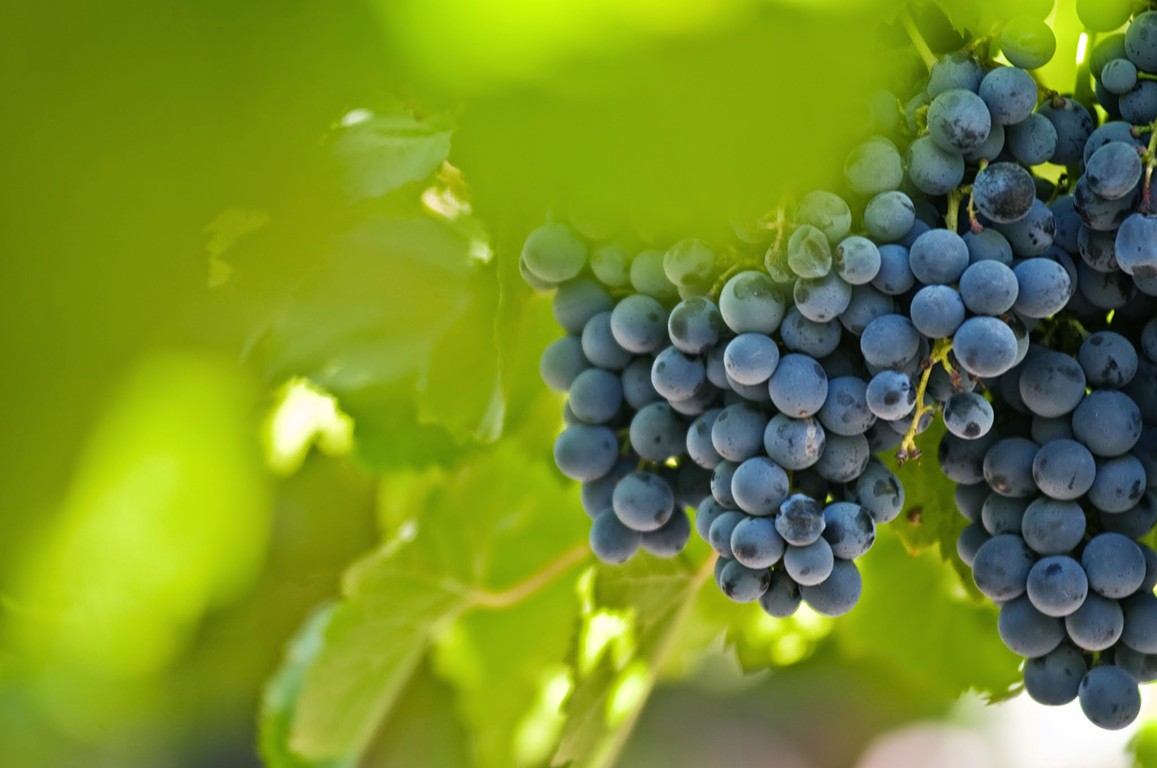 Vineyards in Mendoza, Argentina
Wine Barrels at Vina Vik in Colchagua Valley, Chile
Room at La Casona at Matetic Vineyard, Casablanca Valley, Chile
La Casona at Matetic Vineyard, Casablanca Valley, Chile
Views from The Vines Resort & Spa in Uco Valley, Argentina
The Vines Resort & Spa in Uco Valley, Argentina
Rooftop Pool at The Singular Hotel Lastarria in Santiago, Chile
Bar at The Singular Hotel Lastarria in Santiago, Chile
Horseback Riding excursion at VIK Chile
DETAILED ITINERARY
DAY 01 | WELCOME TO CHILE!
Welcome to the beautiful wine lands of Chile! Upon arrival to the airport, a driver will greet and transfer you west for about an hour's drive into Casablanca Valley. The valley receives a cool oceanic breeze that makes this terroir a perfect one for some of the best Sauvignon Blancs and Chardonnays produced in the country. Make your way to Matetic Vineyards for check in at La Casona at Matetic Vineyard, where you will enjoy lunch and visit the winery. The rest of the day is yours to leisure away.
La Casona at Matetic Vineyard is an ten-room boutique hotel located in a typical 1900s colonial construction in the Chilean countryside. It was completely remodeled in 2004 and finely decorated by Max Cummins, famous architect and designer.
After enjoying a day touring the vineyard, experiencing our wines and resting in the tranquility of El Rosario Valley, you can enjoy our unparalleled hospitality. The comfort of our facilities and the personalized attention will make your stay a unique experience.
Overnight at La Casona at Matetic Vineyard (L, D)
DAY 02 | CASABLANCA VALLEY
After breakfast this morning, you will be transferred to the coastal City of Valparaiso. Historically the main port of Chile and built almost entirely on steep hills, the city holds a well-deserved reputation among foodies. Our first stop is at Pablo Neruda´s house, a notable winner of the Nobel Prize for Literature. Walk from the upper hills, board the funicular railways and wander through town admiring some stunning graffiti & street art works. Half way down the hills, it will be time for lunch (on own) at one of the elegant terraces offering a heavenly array of Pisco Sours and fish recipes. This afternoon enjoy a walk through the town´s historic landmarks before returning to the Hacienda.
Overnight at La Casona at Matetic Vineyard (B, D)
DAY 03 | CASABLANCA VALLEY - COLCHAGUA VALLEY
Enjoy your final breakfast at La Casona before your transfer (driving time approx. 2.5 hours) to Viña VIK, the fantastic retreat and wine spa located in Millahue. Upon arrival you will check in and enjoy lunch. The vineyard retreat is perched on a hilltop above a lake at the center of this spectacular 11,000-acre (4325 hectare) vineyard with panoramic 360-degree views of the vines, multiple valleys, hills, forests and mountains up to 1000 meters with the majestic Andes Mountains in the distance.
Overnight at Viña Vik (Puro Vik in Spring 2019) (B, L, D)
DAY 04 | COLCHAGUA VALLEY
This morning after a hearty breakfast, you will be taken into the narrow Apalta Valley, perhaps the most prestigious wine region within Chile, where you will have the chance to taste some highly rated premium wines at Casa Lapostolle, producer of Wine Spectator's 2008 Wine of the Year, Clos Apalta. Next you will move on to Montes winery to enjoy lunch at Fuegos de Apalta, the restaurant of famous Chef Francis Mallmann. This afternoon, return to Viña Vik and leisure the afternoon away or consider an activity on property such as wine tasting, horse back riding or mountain biking.
Overnight at Viña Vik (Puro Vik in Spring 2019) (B, L, D)
DAY 05 | COLCHAGUA VALLEY - MAIPO VALLEY - SANTIAGO
After breakfast, check out and leave the lodge for your transfer towards Maipo Valley, the landlocked cradle of Chilean wine-making traditions. Head to Haras de Pirque Winery, whose founders have excelled in blending two national passions: Horses & Wines…a unique place where thoroughbred breeding and fine wines elaboration comes together. Afterwards, just west of the main Cordillera, enter Viña Santa Rita. Visit first the historic Hacienda with its lavish gardens. The property itself had an important role in the Independence war that eventually liberated the country. Then it is time for tasting some of their premium wines, before having lunch on property. After lunch you will depart in your transfer to Santiago, Chile's bustling capital. Check in at the elegant bootie hotel, The Singular. Take this evening at your leisure or explore on own the city´s top culinary options.
Located at the heart of the artistic and urban of the city, The Singular Santiago Lastarria Hotel neo classic architectural style was designed as a tribute to the cultural and historic surroundings. It holds a perfectly balanced architecture, setting and gastronomy which integrate to the essence of the place. Located in the cultural, natural and social hub of Santiago, The Singular Santiago invites to embody its identity and spirit through relaxation and singular satisfaction.
Overnight at The Singular Boutique Hotel: Barrio Lastarria (B, L)
DAY 06 | SANTIAGO - MENDOZA
Enjoy a final Chilean breakfast before departing for your late morning flight to Mendoza, the cradle of Argentine wine making at the foothills of the Andes. Upon arrival there will be a quick transfer to the downtown area with time for lunch (on own) followed by an overview of the city, its history, its monuments and elegant parks. Check in at the boutique hotel Entre Cielos where you can rest until dinner or relax at the fabulous Spa.
Suggestion (optional not included): This evening we experience "1884", where Chef Francis Mallmann blends the finest culinary traditions of France and South America. The first non-European to win the Grand Prix de la Science de la Cuisine, Mr. Mallmann describes his restaurant as "a tribute to the wine and the regional cuisine".
Tucked among the celebrated Malbec vines that have made Mendoza one of the world's premier wine capitals is where you'll find Entre Cielos Luxury Wine Hotel + Spa. See firsthand why it's one of the most luxurious hotels in Mendoza, Argentina. Explore its charms and feel free amongst its natural splendor and its modern mix of solitude and sophistication.
From spontaneous wine tastings to special spa opportunities, every stay in our Mendoza hotel is unique and distinctive. Home to Latin America's first and only authentic hamam, our modern boutique resort, a standout among Mendoza, Argentina hotels, embraces the centuries-old Turkish traditions of wellness.
Overnight at Entre Cielos Luxury Wine Hotel + Spa (B)
DAY 07 | MENDOZA
Today is all about Olives and wine. This morning your cultural and tasting experiences continue at the old fashioned producer of extra Virgin Olive Oil, where you will learn the secrets of pressing & decanting. Our sensorial adventure continues at one of the pinnacles among Argentine wine makers: Mendel Wines, the small estate conducted by Roberto de La Mota (*), and known for the exceptional quality of its reds. Become acquainted with its production processes, both at the vineyards and the cellars. Just a few miles away you will find Casa El Enemigo winery, owned by Alejandro Vigil and Adriana Catena. Vigil is the head of oenologists of Catena Zapata Winery since 2002, and one of the names that defines the current production of wines in Argentina. Vigil created his own winery in 2015, along with Adrianna Catena (daughter of Nicolás Catena). The winery was inspired by the Divine Comedy, and it is located in Chachingo, in the town of Maipú. Enjoy lunch at the winery with El Enemigo wines, and in the afternoon, return to the hotel.
*Robert M. Parker, Jr.'s The Wine Advocate named Mendel "The Best of the Best -- for Roberto de la Mota's brilliant talent and spirit"
Overnight at Entre Cielos Luxury Wine Hotel + Spa (B, L)
DAY 08 | MENDOZA - UCO VALLEY
If you are a wine lover, chances are that the mention of Catena Zapata rings a bell. Certainly one of the truly iconic names of the region, Nicolas Catena´s (*) state of the art winery, has helped to establish Mendoza as one of the world´s newest wine-meccas. Acknowledged as the pioneers of quality wine making in Argentina, you will get to taste their superb production and learn about the immigrants from Spain & Italy who first brought the wine making traditions into this region. What follows is a scenic drive to Uco Valley´s heights, with its dry Terroir of nearly perfect conditions at the Mendocino Pedemonte. Relax over lunch at funky Finca La Azul garage size winery. Ezequiel & friends make you feel at home as Gran Reservas are paired with the house´s Bondiola, a delectable roasted pork shoulder. Check in at The Vines of Mendoza**, memorable food, world–renowned wine, and some of Mendoza's most gorgeous views to keep you entertained and engaged. For less sedentary pleasures, a lengthy list of activity options ranges from intensely relaxing to highly adventurous.
The Vines of Mendoza is more than an extraordinary place. It's a style of living and being. Rooted in the pleasures of making, drinking and sharing wine, The Vines immerses you in the delights of Argentine culture, rustic natural beauty and warm-hearted hospitality. We're proud to be named to Travel & Leisure's 2015 It List, Condé Nast's 2014 Hot List, Robb Report's Best of the Best 2014, and Elite Traveler's Top 101 Hotel Suites.
(*) Nicolas Catena: Decanter Magazine's Man of the Year, 2009 award.
(**) Option to replace with Finca La Azul Wine Lodge: A cozy, private retreat of only six rooms, among hundreds of acres of vines and fruit plantations.
Overnight at The Vines Resort & Spa (B, L)
DAY 09 | UCO VALLEY
Due to its unparalleled soil and climate conditions, Uco Valley earned world recognition during recent years, as the Gem of Argentina´s Wine Regions. At Clos de los Siete, the 1600-acre joint wine adventure initiated a few years back by French winemaker Michel Rolland (*), you will visit two wineries, tasting full body Malbecs and crispy Viogniers at Diamandes, and then enjoying lunch at Monteviejo with impressive views of the peaks of the Cordillera Principal. Afternoon return to your lodge at the vineyards. Leisure the afternoon away by the pool, or walk among the extensive fruit plantations.
(*)- Top Gun: Winemaker/Consulting Oenologist Michel Rolland has influenced the way wine is made in more than a dozen countries.
Overnight at The Vines Resort & Spa (B, L)
DAY 10 | UCO VALLEY - BUENOS AIRES
After an early breakfast and check out this morning, you will be taken to the airport for your morning flight to Buenos Aires, Argentina´s cosmopolitan capital. Upon arrival, a private driver will transfer you to your hotel in the lively Palermo district. Later in the afternoon, gather again with your guide to explore on foot some of the traditional neighborhoods in the city. At Plaza de Mayo square learn about the country's recent history and Evita´s favorite balcony before walking the few blocks that separate you from the lively San Telmo art district and its popular street fair (Sundays only!). Porteños are passionate about their part Italian heritage, so of course, Gelatos to go and stops at historic Cafés are mandatory. Urban scouting comes to an end during the early evening, when you will enter through a nondescript flower- shop and walk down just a few steps to find one of the best hidden Speakeasy bars in the city!
Return to your hotel and the evening is yours to rest or continue exploring on own, perhaps trying your hand at Tango at a local Milonga, a venue where both locals and visitors attend to learn and dance Tango!
Overnight at Legado Mitico Boutique Hotel (B)
DAY 11 | BUENOS AIRES
Day at Leisure.
Suggestion (optional not included): Tonight´s dinner is in true South American Style at I Latina. Since its opening, the project (by appointment only) created by three Colombian siblings has quickly taken over the spotlight of the flourishing Buenos Aires food scene.
"Behind the grand doors of a white villa, the Macías siblings — Santiago, Camilo and Laura — introduce their native Colombian flavors to local palates. The inventive menu (white-corn arepas with anise and Colombian hogao; caramelized prawns with coconut sauce on a bed of pineapple and fennel) has made the nearly two-year-old restaurant a hot reservation "("In a Buenos Aires Barrio, a Quiet Metamorphosis" -by Sarah Kahn - New York Times- Travel).
Overnight at Legado Mitico Boutique Hotel (B, D*)
DAY 12 | DEPARTURE
Enjoy a leisurely morning to wander the neighborhood or have a long breakfast. Early this afternoon you will be transferred to Buenos Aires International Airport to board your flight back home.
(B)
REQUEST A QUOTE
Want more info on this trip? Fill out this form and we will get back to you with a customized quote or help you answer any questions you may have.