GRAND TETON & YELLOWSTONE'S WINTER WOLVES PROGRAM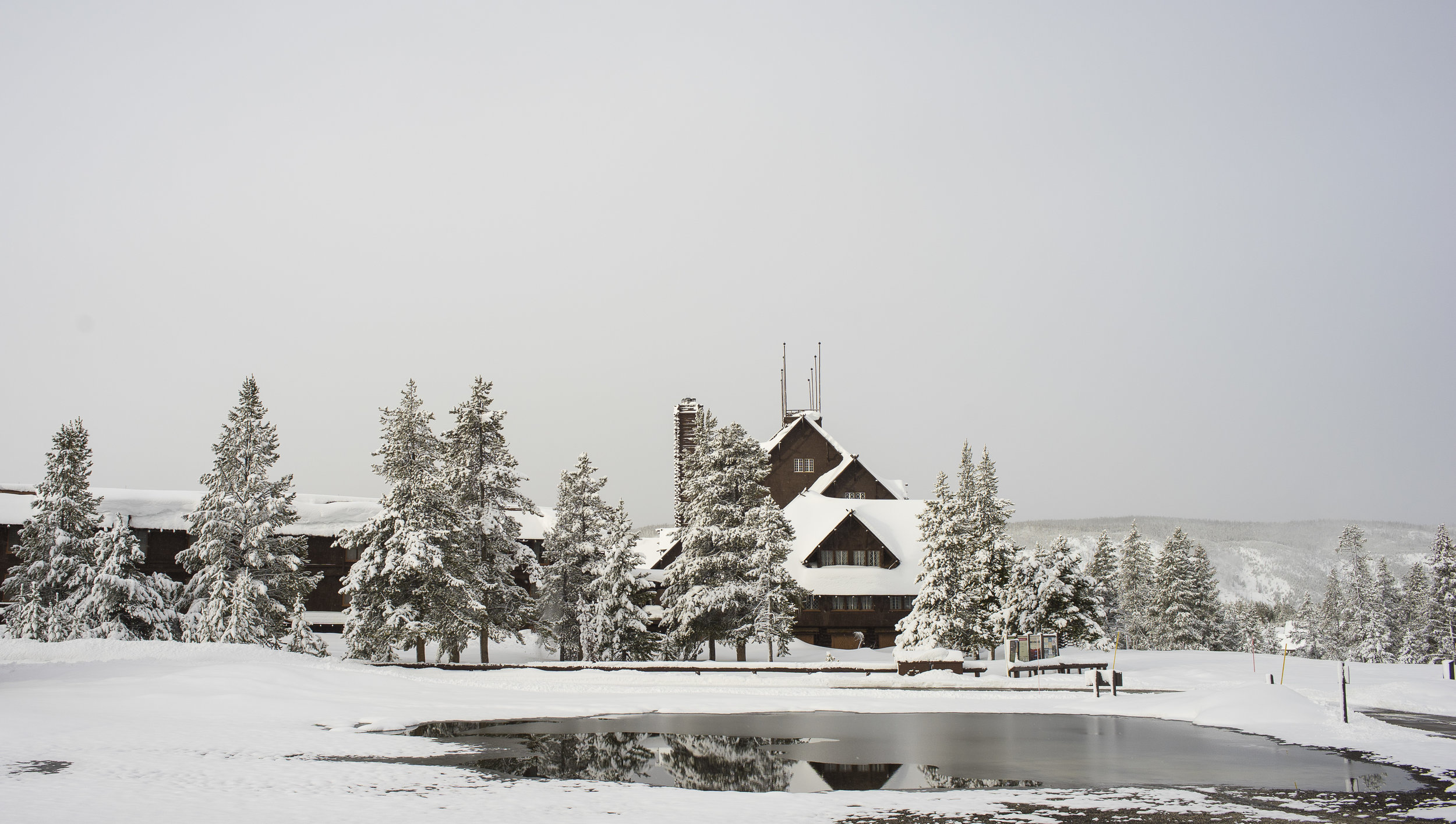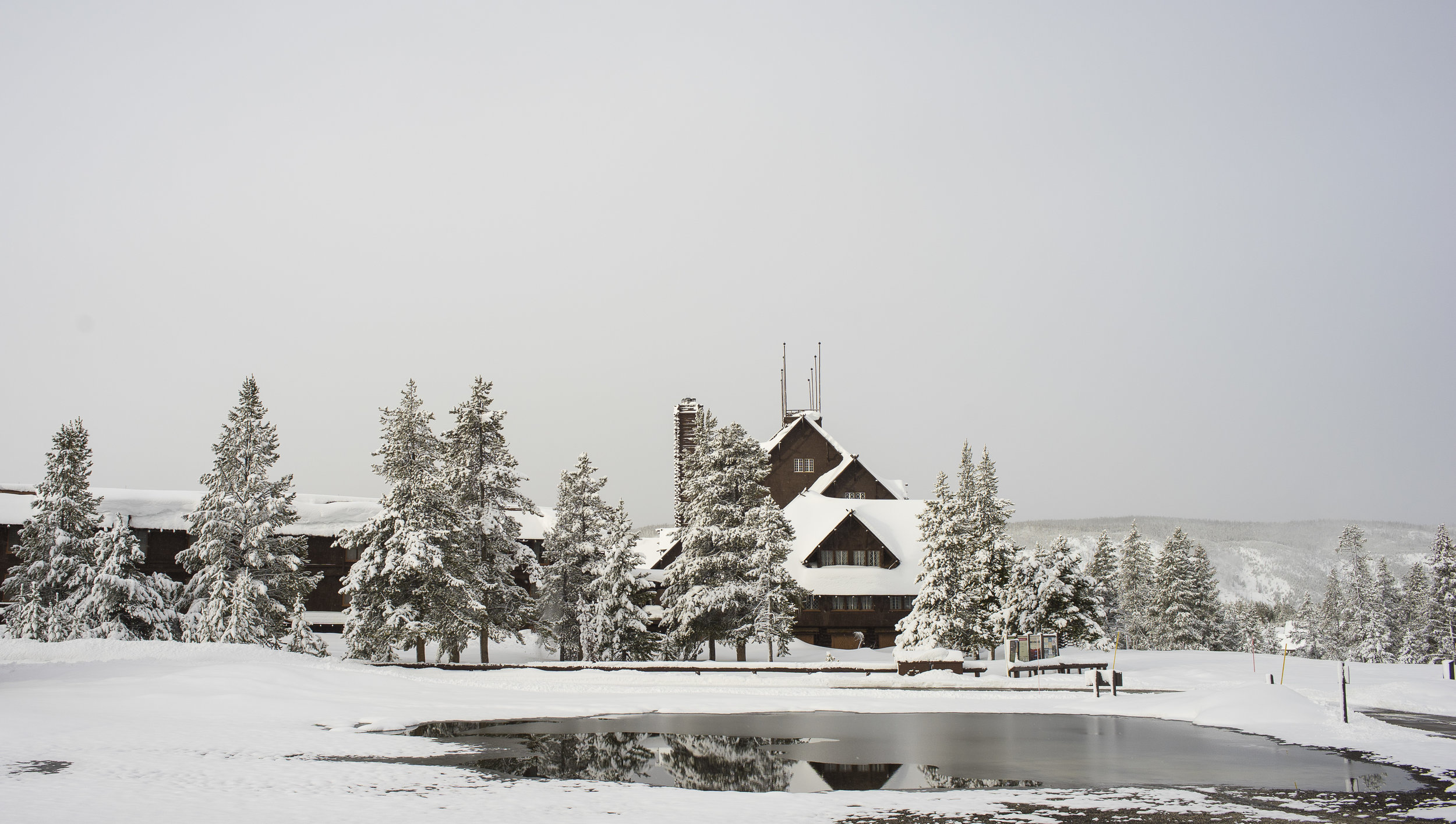 GRAND TETON & YELLOWSTONE'S WINTER WOLVES PROGRAM
7 DAYS / 6 NIGHTS
2 nights in Jackson, Wyoming
2 nights in West Yellowstone
1 night in Cooke City, Montana
1 night in GranTree, Bozeman, Montana
(Fixed Departure Dates: February 27 - March 5, 2019. Weekend add on available here.)
Request a Quote - Winter Wolves Yellowstone & Teton National Parks
TRIP HIGHLIGHTS
Get up close and personal with the winter wildlife of America's stunning National Parks on the 7 day/6 night expedition to Grand Teton and Yellowstone. Explore two of our nation's most breathtaking national parks against a peaceful snowy backdrop as you work your way through Yellowstone, Grand Teton, and Lamar and Paradise Valleys. With an expert guide, travel along the same route as wolves, elk, pronghorn, and more on foot, by private vehicle, and by sleigh! The trip includes stops at Old Faithful and the Mammoth Hot Springs.
WHAT'S INCLUDED
Accommodations, transfer, tours and services per detailed itinerary below
Meals per the itinerary only
All city taxes
Prices are per person in USD. Full, non-refundable program payment due at the time of confirmation.
Departure date on this exclusive, small group program is limited to February 27th, 2019. Trip begins in Jackson Hole, WY and finishes in Bozeman, MT.
DETAILED ITINERARY
Day 1: Welcome to Jackson Hole!
Fly into Jackson, Wyoming and head to the Lexington Hotel, in downtown Jackson. Enjoy an early evening dinner at the famous Wort Hotel with our knowledgeable biologist, who will guide you throughout the tour. This reception is a great time for questions, as we go over a local map, traveling route, and expectations. Please meet you guide in the main lobby of the hotel at 5:45pm for transportation to dinner.
Overnight in Jackson Hole, WY
Meals Included: Dinner
Day 2: Grand Teton National Park / National Museum of Wildlife Art / Sleigh Ride
Today's tour begins after breakfast with a full morning of wildlife watching in Grand Teton National Park. Mid-day, we enjoy a lunch at a local restaurant before starting a fascinating tour of the National Museum of Wildlife Art. The afternoon hours will be spent on the National Elk Refuge, in a private sleigh amongst the wild elk. Spend the evening exploring downtown Jackson and enjoying dinner on your own.
Overnight in Jackson Hole, WY
Meals Included: Breakfast, Lunch
Day 3: Yellowstone National Park
This morning we continue our wildlife viewing as we head north through the Grand Tetons and into Yellowstone, America's first National Park. Visit the famous Old Faithful, as well as a few other geyser basins. There is much opportunity for wildlife viewing along the way! Next, you will check into your new hotel in West Yellowstone.
Overnight in West Yellowstone
Meals Included: Breakfast, Lunch, Dinner
Day 4: Northern Range
After breakfast, we will check out of our hotel and make our way through the Mammoth Hot Springs en route to Lamar Valley! Along the way, explore the geothermal features of Yellowstone while simultaneously searching for winter wildlife. This evening's accommodations are in Cooke City, Montana.
Overnight in Cooke City, MT
Meals Included: Breakfast, Lunch, Dinner
Day 5: Northern Range of Yellowstone
Lamar Valley in Northern Yellowstone is famous not only for its elusive grey wolves, but also for Golden Eagles, Coyote, Bighorn Sheep, Fox, Moose, Pronghorn Antelope, and Bison. Snow shoe your way though wolf habitat in the Valley in search of these beautiful predators. This afternoon, meet with local photographer Dan Hartman for a presentation on regional wildlife and a visit to his gallery, before heading back to wildlife spotting. This evening, we will return for your final night in Cooke City.
Overnight in Cooke City, MT
Meals Included: Breakfast, Lunch, Dinner
Day 6: Lamar Valley / Paradise Valley / Bozeman
After breakfast and hotel checkout, prepare for a final day of wildlife searching! This is the last chance to spot these magnificent creatures, so stops in Lamar Valley and Paradise Valley will be made for final attempts to see elk, pronghorn, birds, and more. These evening we will wrap up our Winter Adventure in Bozeman, Montana, with a Farewell Dinner and memories to last a lifetime.
Overnight in Bozeman, MT
Meals Included: Breakfast, Lunch, Dinner
Day 7: Departures from Bozeman
Enjoy a hearty breakfast before checking out of your hotel. Hotel shuttle transfers will be arranged to take you to the airport for your departure flight home.
Meals Included: Breakfast
HOTEL INFORMATION
The Lexington at Jackson Hole, WY
Conveniently located in the heart of Jackson, WY, The Lexington at Jackson Hole Hotel & Suites is a family-owned hotel with deep roots in Jackson's historic Western community. Our commitment to quality, service and sustainability is tried and true.
The Lexington at Jackson Hole Hotel & Suites is a finely appointed hotel known for its outstanding amenities and customer service. Travelers will enjoy The Lexington's comfort and Western hospitality, and our knowledgeable staff will help you choose the perfect adventures in Jackson Hole.
Click here for more information.
Holiday Inn West Yellowstone, MT
If you're looking for the best Yellowstone National Park lodging close to the Park's West entrance, you've found it! West Yellowstone Holiday Inn is located is just three blocks from Yellowstone National Park, and has been recently renovated as of 2014.
Click here for more information.
Alpine Motel, Cooke City, MT
Clean, simple, to-the-point lodging in Cooke City, Montana. Charming and comfortable lodging with location convenient to day trips to the National Parks and Valleys.
Click here for more information.
GranTree Bozeman, MT
Looking for the ultimate Montana summer vacation hotel? Whether you're traveling with family, for leisure or for business, our Bozeman hotel delivers everything you need, from a prime location to warm hospitality.
Why not to kick back and relax at our indoor pool and spa, or have a drink on our outdoor patio. If you're here for a meeting or conventions, taking some time out for yourself is important. Our newly renovated hotel is designed with your comfort in mind. Our family friendly hotel is close to Yellowstone Park, Big Sky and just miles from the popular Museum of the Rockies!
Click here for more information.
REQUEST A QUOTE
Want more info on this trip? Fill out this form and we will get back to you with a customized quote or help you answer any questions you may have.