LUXURY WILDLIFE ADVENTURE IN COSTA RICA
LUXURY WILDLIFE ADVENTURE IN COSTA RICA
9 DAYS / 8 NIGHTS
1 Night in San Jose
2 Nights at Pacuare Lodge
2 Nights at Nayara Springs
3 Nights at Lapa Rios
Arriving at Pacuare Lodge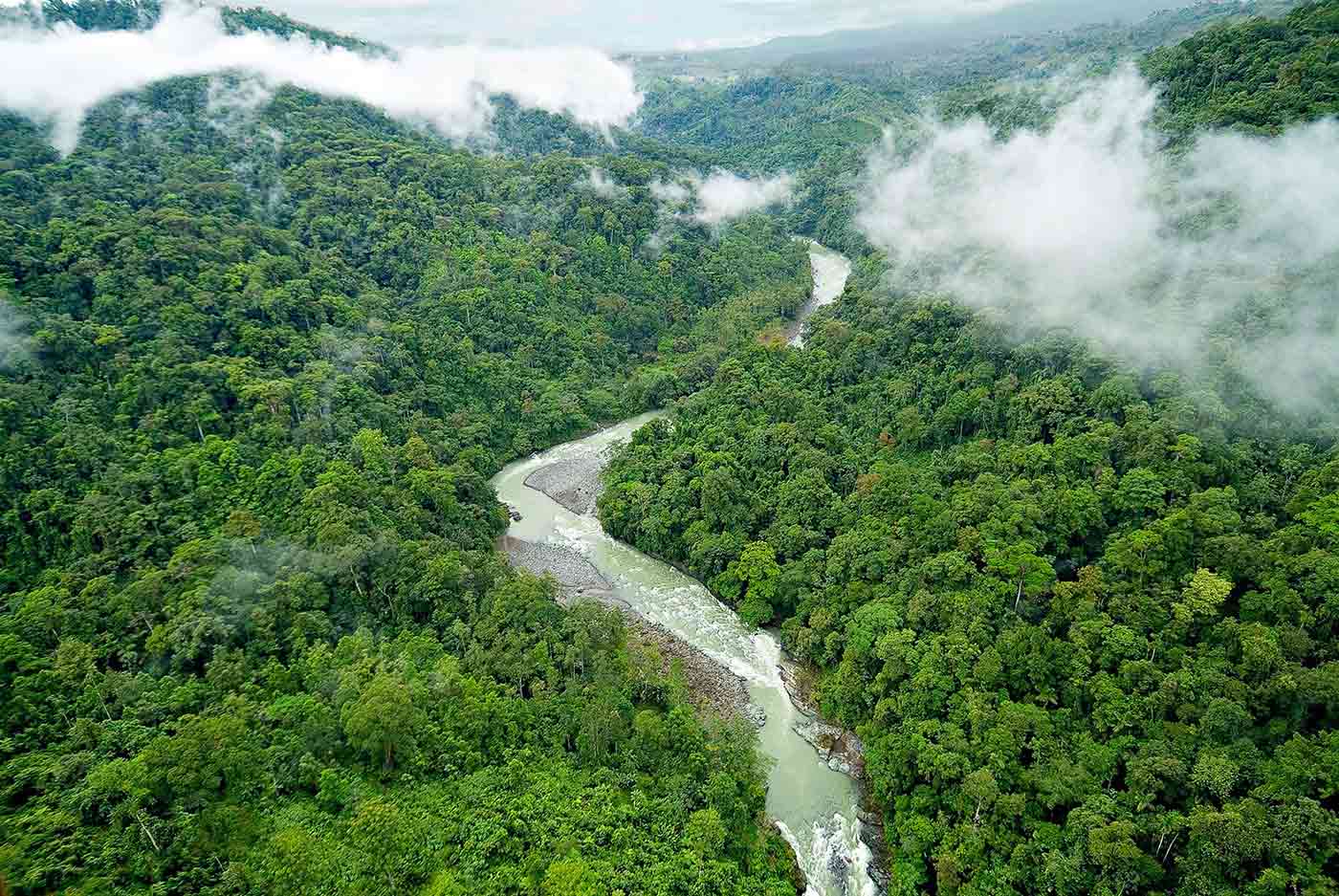 Outdoor Shower, Pacuare Lodge
Outdoor Bathtub, Pacuare Lodge
View of Arenal Volcano from Nayara Springs
Villa Deck at Nayara Springs
Plunge Pool at Nayara Springs Villa
View from Lapa Rios Lodge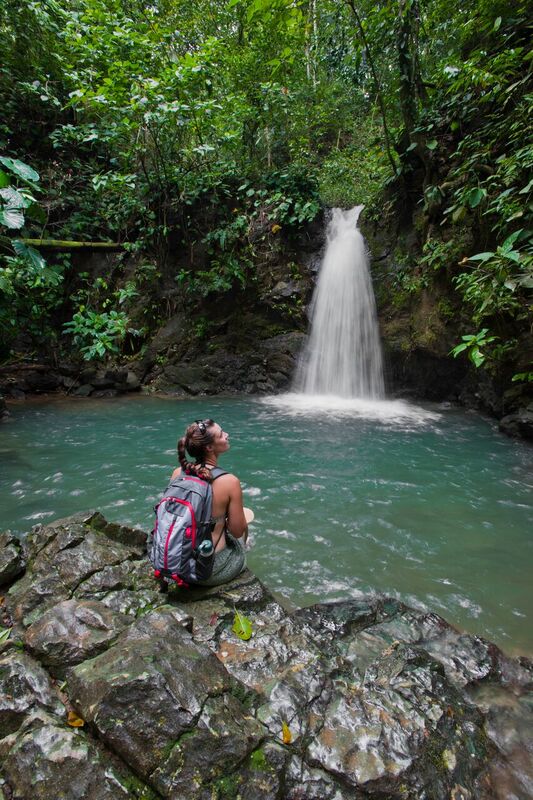 Hiking at Lapa Rios Lodge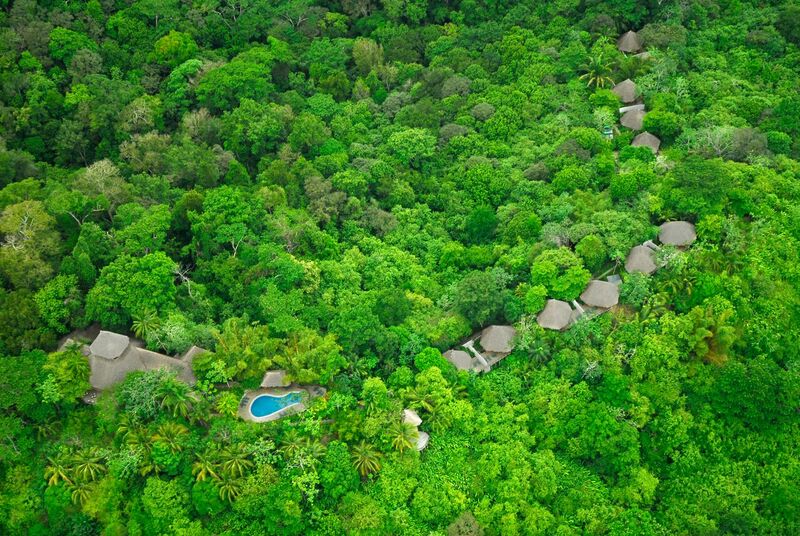 Aerial view of Lapa Rios Lodge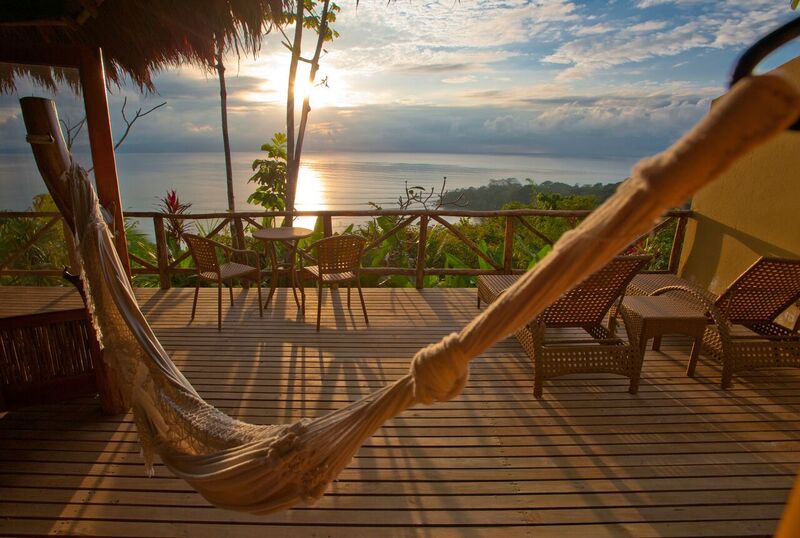 Villa Deck at Lapa Rios Lodge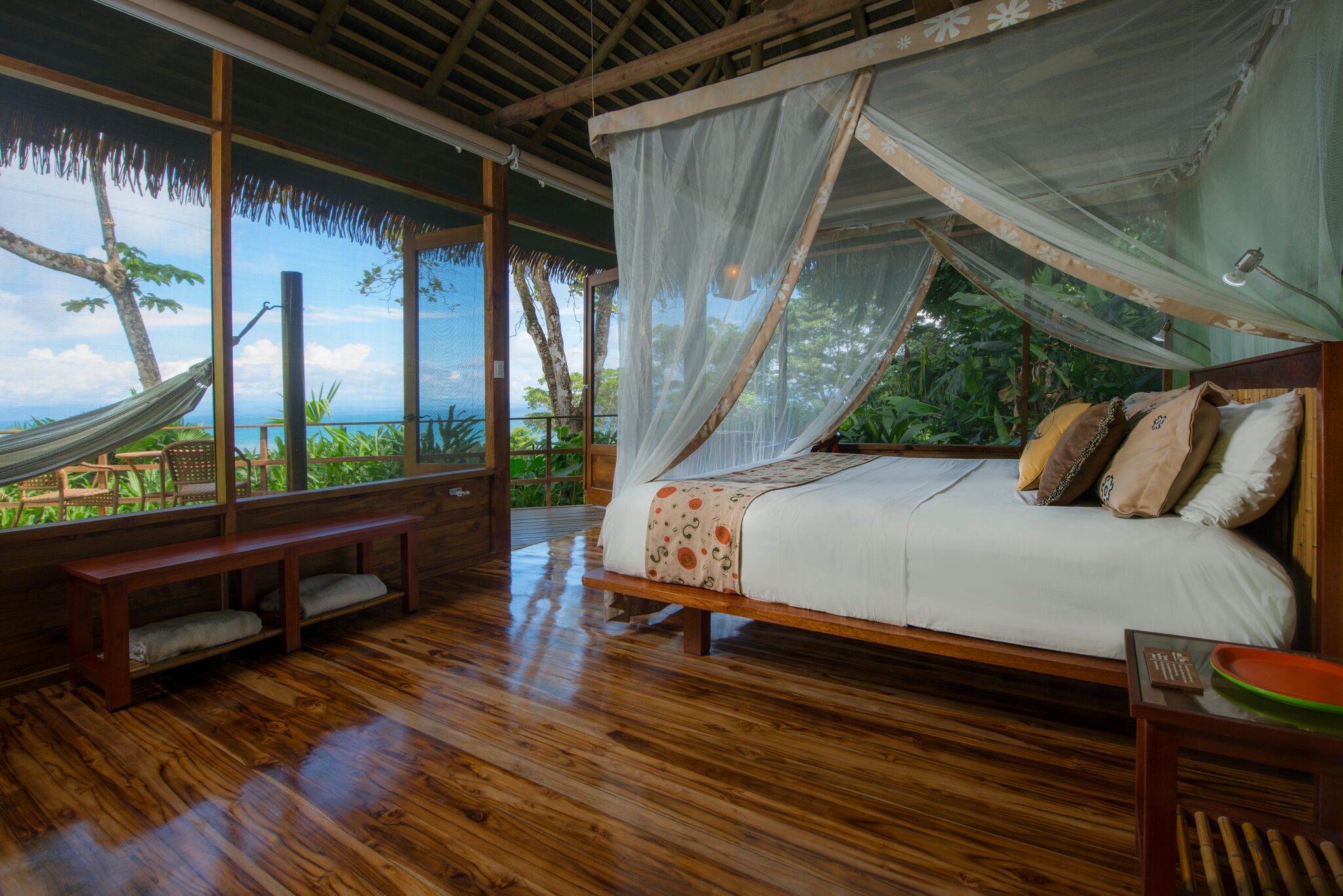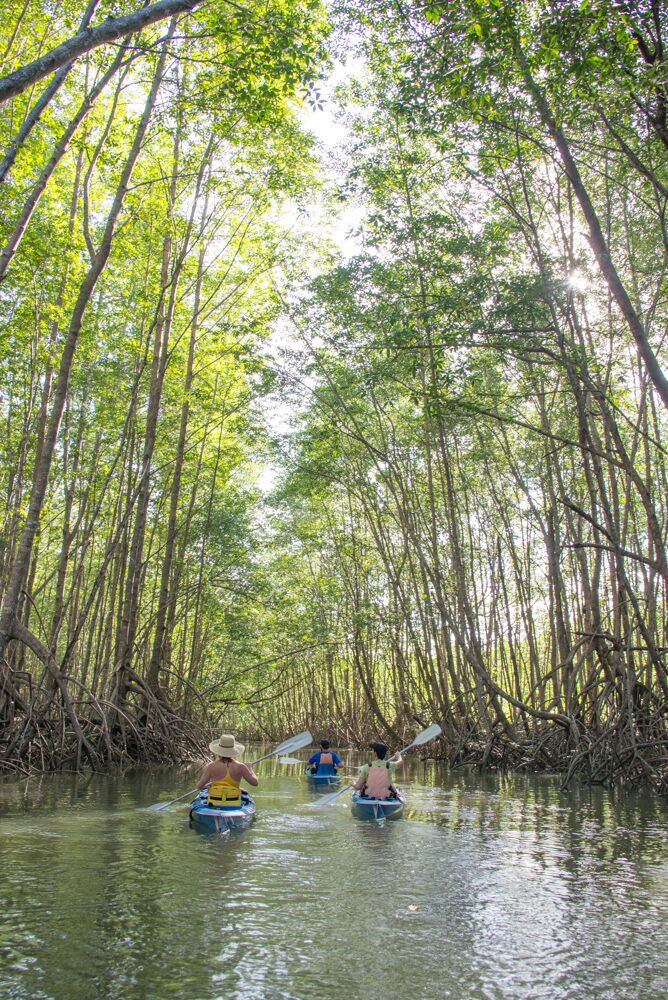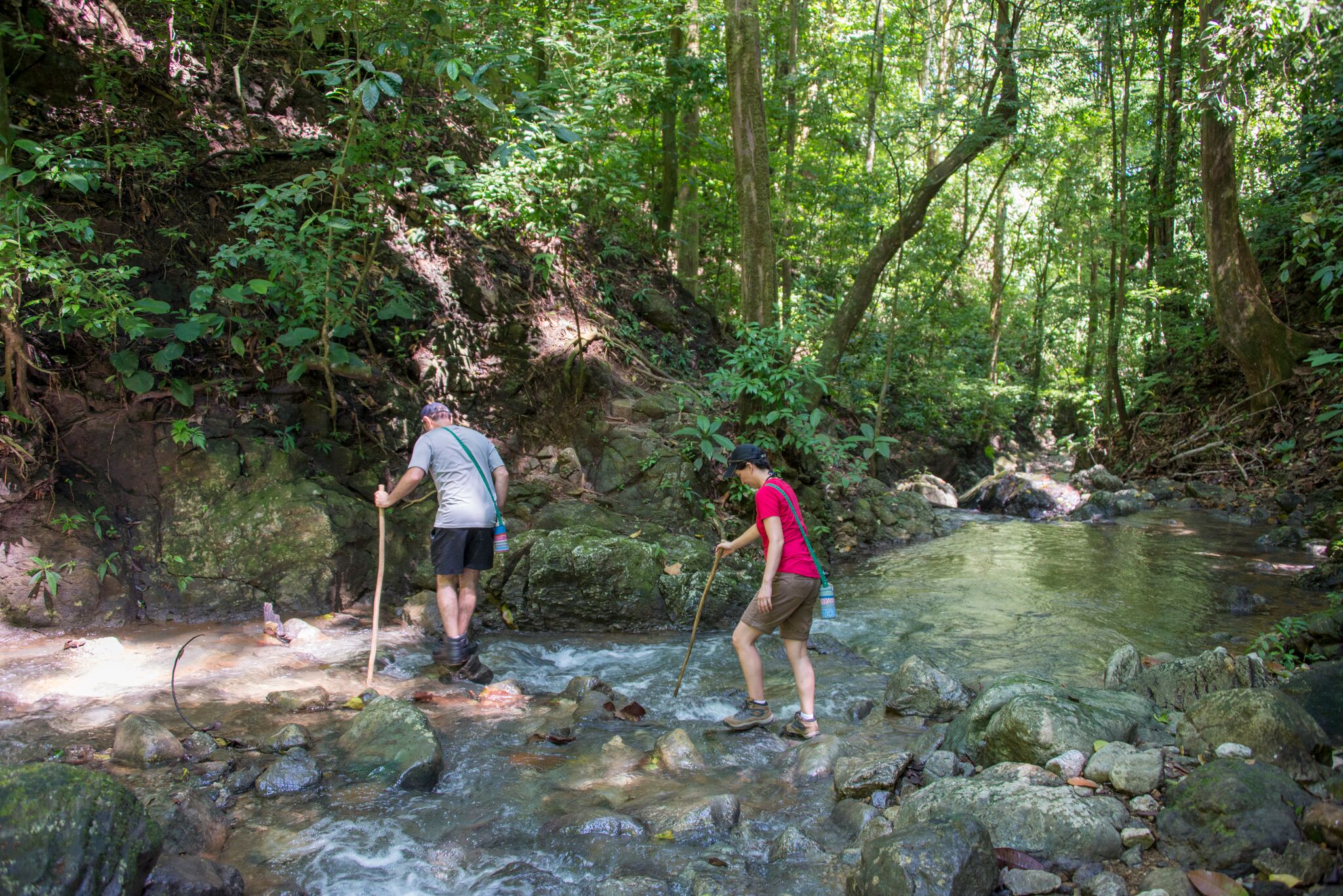 STARTING FROM $4,578 PER PERSON
Request a Quote - Costa Rica Luxury Wildlife Adventure
TRIP HIGHLIGHTS
Are you tired of only hearing about the utter beauty of Costa Rica? Are you ready to see and experience this incredible country for yourself? Consider Craft Travel's Costa Rica Luxury Adventure Package, the perfect combination of adventure and luxury with stunning landscapes and nature-filled journeys with wildlife viewing. Each property is unforgettable in its own right, and has been carefully selected for its unique characteristics coupled with unmatched service and attention to detail. This 8-day trip lets you explore Costa Rica's outdoor playground, with guided excursions and sustainably-conscious luxury lodges throughout your stay. You will enjoy exquisite stays in two of National Geographic's Unique Lodges of the World, Pacuare Lodge & Lapa Rios, as well as Nayara Springs, Trip Advisor's 2016 & 2017 #1 Luxury Hotel in the World, all unmatched in terms of their value proposition and their commitment to authentic experiences. With internal transportation, your domestic flight, unique excursions, and most meals included, this rare deal is not to be missed!
After a night at one of our favorite boutique hotels in San Jose, your adventure immediately begins by rafting down the Pacuare River to reach your home, which is a unique jungle getaway nestled deep inside the enchanting and captivating Pacuare River and tropical forest. All excursions and meals are included at this lodge, and the activities are endless, from learning about local tribes, zip lining through canopies, hiking and of course, river rafting. You will then river raft your way back and head to Arenal, where you will be mesmerized by the volcano, hike the 15 hanging bridges and end your night at your preferred Hot Springs. Feeling more daring? Ask us about the rappelling adventure where you get wet and wild over 5 waterfalls. Save the best for last as you spend your next three nights at Lapa Rios Lodge, an Osa experience that takes you farther from the beaten path. This is one of the most privileged locations in Costa Rica, where the rainforest meets the ocean and unlike other lodges, guests have access to a number of secluded beaches along the sprawling Golfo Dulce Coastline.
All of the lodges in this program are fully committed to sustainable tourism and strive to limit any negative impact on the environment.
8 nights accommodation as described below

Daily breakfast at all hotels and lodges

All meals specified below (B = Breakfast, L = Lunch, D = Dinner)

Guided excursions & activities as described below

Local flight from San Jose to Puerto Jimenez

Roundtrip airport/hotel transfers

All hotel taxes

Not included: gratuities, visas (if applicable), meals and drinks not described below, items of personal nature
*International flights are not included but can be quoted separately
DETAILED ITINERARY
DAY 01 | WELCOME TO COSTA RICA!
Welcome to Costa Rica! Arrive into San Jose's International airport (SJO) and meet your driver who will accompany you to your hotel for check-in. Your driver will provide you with the travel vouchers for your services and review them with you in detail.
Hotel Grano De Oro is a boutique hotel located in the heart of San Jose and is within walking distance of the city's most popular attractions. This hotel has maintained its warmth and comfort of a private home while offering the amenities of a fine hotel. Guests may dine at the Restaurante Grano de Oro, which specializes in French Mediterranean and tropical influenced cuisine. The hotel also features a rooftop garden terrace with two Jacuzzis and secluded lounging.
Enjoy the rest of your evening at leisure exploring San Jose.
Overnight at Hotel Grano de Oro (no meals included)
Day 02 | SAN JOSE - RIO PACUARE
Bright and early, your driver will meet you at the hotel to begin your two-hour drive to the Pacuare River, where your river rafting adventure awaits you. After orientation and safety talk procedures, you will begin river rafting down the Pacuare River to reach your lodge, a journey that presents a medley of natural wonders: crashing waterfalls, lush jungles, monkeys, brightly colored flora and the melodic sounds of various wildlife.
Pacuare Lodge, simple, and yet sophisticated, is a luxury, eco-hotel with 20 suites located in the eastern Limon province of Costa Rica and presents some of the best white water in the world. This lodge was carefully designed for a perfect balance with its natural surroundings and has been cited by National Geographic as "Unique Lodges of the World". Although the river is primarily known for its challenging rapids and its excellent white water rafting opportunities, it also features some remarkable scenery characterized by lush primordial rainforest, lowland tropical forest and dramatic towering waterfalls. This pristine natural terrain along the banks of the river provides a haven for wide variety wildlife including, among others: river otters, jaguars and ocelots, howler monkeys, capuchin monkeys, sloths, iguanas, coatis and raccoon. Birders will delight in the colorful avian life, with chesnut mandibled toucans, macaws, motmots, egrets, kingfishers, and herons making daily appearances. The lodge offers endless day trips combing rafting adventures with the exploration of waterfalls, hiking trails and natural springs along the way. Pacuare Lodge is also known for its 'Farm-to-Table' exquisite dinning experience, where you will enjoy delicious fresh food that is organic and locally grown on their own organic farm, Las Nubes de Tuis, in the mountains above the Pacuare River.
Enjoy the rest of your afternoon at the lodge, as well as going on a rainforest hike. All activities, excursions and meals are included.
Overnight at Pacuare Lodge (B, L, D)
DAY 03 | EXCURSIONS AT PACUARE LODGE
Today you will have the pleasure of selecting one of the excursions included in your stay, which most are always paired with a white water river adventure: Canopy Tour, Tropical Canyoning Tour, Bird-Watching, Cabecar Indigenous Hike, Ancient Trail and Hidden Waterfall Hike, Sustainability Tour, Rural Experience and The Loop.
If you are in need to relax, enjoy the spectacular infinity pool offered to all guests, where fresh mountain spring water feeds the pool and is treated with salt rather than chlorine and other chemicals! The perfect complement to the pool? Order a drink at the bar and try a refreshing smoothie made from fresh local fruit or cold craft beer. If you are on a romantic getaway, let Craft Travel Group know you are looking for a magical romantic dinner alongside the Pacuare River. An elegant private table lit by a fire pit and candles can be arranged while listening to the sounds of flowing water and chirping tree frogs.
Overnight at Pacuare Lodge (B, L, D)
DAY 04 | RIO PACUARE - ARENAL
Enjoy some early morning wildlife watching before a delicious final breakfast at the lodge. Your guide will be ready to depart between 9:00-10:00AM by raft for an exhilarating day of whitewater rafting past gorgeous tropical scenery (approximately 3.5 hours over class III-IV rapids). After your adventure, a separate driver will meet you by the river to continue your journey west through the lush Costa Rican terrain towards one of the country's true wonders - Arenal Volcano National Park. The park is home to the majority of Costa Rica's 850 bird species and an array of exotic creatures such as capuchin monkeys, parrot snakes, jaguars and deer, as well as its diverse landscapes.
Your lodging for the next two nights is at the exquisite Nayara Springs, a multiple award-winning luxury eco lodge set in the throes of the rainforest with stellar views of the volcano. Your Spring Villa will feature its own private plunge pool, which is fed by natural mineral hot springs, an expansive private garden with dual rain showers, oversized bathroom, indoor and outdoor sitting areas. Exotic touches, modern amenities and indigenous wood and stone are widely used to produce an unparalleled, authentic and romantic experience. Nayara Springs holds nothing back in pursuit of luxury, personalized service and style. Each spacious villa has been designed as an exclusive retreat to provide the utmost in privacy, luxury and intimacy with its natural surroundings.
Take some free time to swim in one of two infinity pools, hang out in the piano bar, or enjoy a candlelight dinner with a side of live music.
Overnight at Nayara Springs (B, L)
DAY 05 | NAYARA SPRINGS
After your buffet breakfast, your driver will meet you at the hotel to begin your adventure of the Mistico Arenal Hanging Bridges. This is a complex of 15 suspension bridges and trails through beautiful rain forest. The terrain undulates and the trail crosses ravines with small waterfalls and travels over bridges with panoramic vistas over the treetops including views of Arenal Volcano. As you walk you may encounter wildlife including toucans, poison dart frogs, howling monkeys, spider monkeys and white-faced capuchin monkeys. The 1.5 mile trail is an easy walk for people in good condition and loops back to the starting point.
Are you in need of more adventurous excursion? Ask Craft Travel Group about other excursions, especially about Hiking Arenal 1968, canoying, river rafting, mountain biking, zip line tours and horseback riding.
End your night and unwind by visiting either EcoTermales or Tabacon HotSprings.
Overnight at Nayara Springs (B)
DAY 06 | ARENAL - OSA PENINSULA
Early this morning, your driver will transfer you to San Jose Airport (SJO) to board your 50 minute long flight to Puerto Jimenez (PJM). After your flight, you will be met by your driver at PJM and head to Costa Rica's Southern Pacific Coast, where you will encounter an intricate mix of fascinating ecosystems, wildlife, and plant life, all of which call the stunning Osa Peninsula home. Here you will find one of the most diverse tropical regions on earth, the Corcovado National Park, home to macaws and monkeys, jaguars and pumas.
Settle into the luxurious Lapa Rios Lodge, a private reserve of 17 spacious stand-alone bungalows positioned along the ridge and offer views of the blue golf and rainforest canopy. This ecolodge is truly an adventure seeker's paradise, with access to underdeveloped beaches, naturalist-guided hikes, waterfalls, and more than 250 species of birds. Don't miss the fan favorite Twigs & Pigs tour, showing both kids and grownups a fascinating look at what it takes to operate a sustainable lodge in the rainforest. Lapa Rios will provide you with the most authentic and ultimate Costa Rican experience. Admire views of rare tropical fjords from your private deck, surf the cerulean waves, explore the marine life and search for whales further out. The lodge staff will make you feel at home, as they thoughtfully deliver coffee, hot chocolate or tea to your room in the morning so you can relax and experience the morning sounds of birdcalls and howler monkeys. This is what Costa Rica is all about.
Overnight at Lapa Rios Lodge (B, L, D)
DAY 07 | EXCURSIONS AT LAPA RIOS LODGE
Today you will have the pleasure of selecting one of the excursions included in your stay: Early & Sunset bird tour, Wild Waterfall, Medicine Hike, Rainforest Ridge-Walk, Osa Trail, Matapalo Tour, Night Walk, "Twigs, Pigs & Garbage"
Overnight at Lapa Rios Lodge (B, L, D)
DAY 08 | EXCURSIONS AT LAPA RIOS LODGE
Today you will have the pleasure of selecting one of the excursions included in your stay: Early & Sunset bird tour, Wild Waterfall, Medicine Hike, Rainforest Ridge-Walk, Osa Trail, Matapalo Tour, Night Walk, "Twigs, Pigs & Garbage"
Overnight at Lapa Rios Lodge (B, L, D)
DAY 09 | DEPARTING FLIGHT HOME
This morning after breakfast, your driver will transfer you to the Puerto Jimenez Airport (PJM) for your departing flight to San Jose (SJO), followed by your international flight home.
(B)
Hotel Information
Pacuare Lodge
Your arrival by whitewater raft is only the tip of the iceberg in terms of activities offered at this incredible, sustainable lodge. Enjoy breakfast on a platform overlooking the jungle after hopping on a cable and gliding down a sacred Ceiba tree, once worshipped by the Mayans. Embark on a challenging trek through the Talamanca Mountains to Costa Rica's largest remaining indigenous community, the Cabecar. Uncover ancient trails, exotic bird species, and thunderous waterfalls, or relax with a rhythmic massage in Jawa Juu, the property's natural healing spa. Spend your nights completely immersed in the sights and sounds of nature in your private, cozy bungalow, while being catered to by the lodge's top-notch, friendly staff. Perhaps why it is considered one of National Geographic's Unique Lodges of the World.
Nayara Springs
Luxuriate in a sleek, private villa situated amid the dense, tropical Costa Rican rainforest in this fully sustainable, multiple award-winning adults only boutique hotel. This one-of-a-kind resort boasts natural hot springs, lush private gardens, private and public pools, and a handful of decadent dining options with unparalleled views of the Arenal Volcano. Enjoy a personalized service and a plethora of activities to choose from: from zip lining to water rafting, sky trams to spa days, Nayara Springs truly has it all. If this is a family adventure with children, please consult with Craft Travel as we are able to provide other great alternatives, such as child-friendly Nayara Gardens!
Lapa Rios
Imagine waking up to the sound of monkeys in an open air bungalow with direct views of the spectacular Costa Rican Coast. Imagine taking in the light coastal breeze and the fresh smell of the rainforest as you sip your morning coffee, sloths and macaws dotting the tropical vegetation around you. Lapa Rios, one of National Geographic's Unique Lodges in the World, is located right on the coast of the Osa Peninsula. This all-inclusive lodge offers a variety of amenities ranging from secluded beach access to guided wildlife tours, both on premises and in Corcovado National Park, waterfall luncheons, kayaking through mangroves, and zip lining just to name a few of the many options available. Lapa Rios Lodge continues to lead the way in blending luxury with sustainable environmental practices, community involvement and impactful guest experiences.
REQUEST A QUOTE
Want more info on this trip? Fill out this form and we will get back to you with a customized quote or help you answer any questions you may have.