NEW YEARS IN COLOMBIA 2019: CARNIVAL DE NEGROS Y BLANCOS
NEW YEARS IN COLOMBIA 2019: CARNIVAL DE NEGROS Y BLANCOS
9 DAYS / 8 NIGHTS
3 Nights Medellín
2 Nights Cartagena
3 Nights Pasto

NEW YEARS IN COLOMBIA 2019 - Get More Info
TRIP HIGHLIGHTS
Discover the magic of one of South America's most vibrant countries when you travel to Colombia with PhotoQuest Adventures during New Year's Eve. On this unforgettable photography tour, you will visit some of the country's most fascinating places including Medellin, Guatapé and the Piedra del Peñol, colonial Cartagena and the exotic islands just a boat ride away, and finally the vibrant Carnival de Negros y Blancos, one of the world's great celebrations! It is the biggest folklore celebration in Colombia, and often called the most colorful carnival in the world.
Carnival de Negros y Blancos in Pasto

Rooftop New Years Eve party in Medellin

New Years Day visit to Guatapé

Visit the salt mines of Zipaquira

Cartagena, Rosario Island & Playa Blanca

LIMITED TO 10 GUESTS
WHAT'S INCLUDED
PhotoQuest workshop fee

Accommodations based on double occupancy

Domestic flights

Private boat for Islas del Rosario and Playa Blanca

Private transport and transfers in comfortable mini-buses

Carnival entry

Meals as mentioned in itinerary

*Not included: gratuities, visas (if applicable), international flights, meals and drinks not described above, travel insurance, items of a personal nature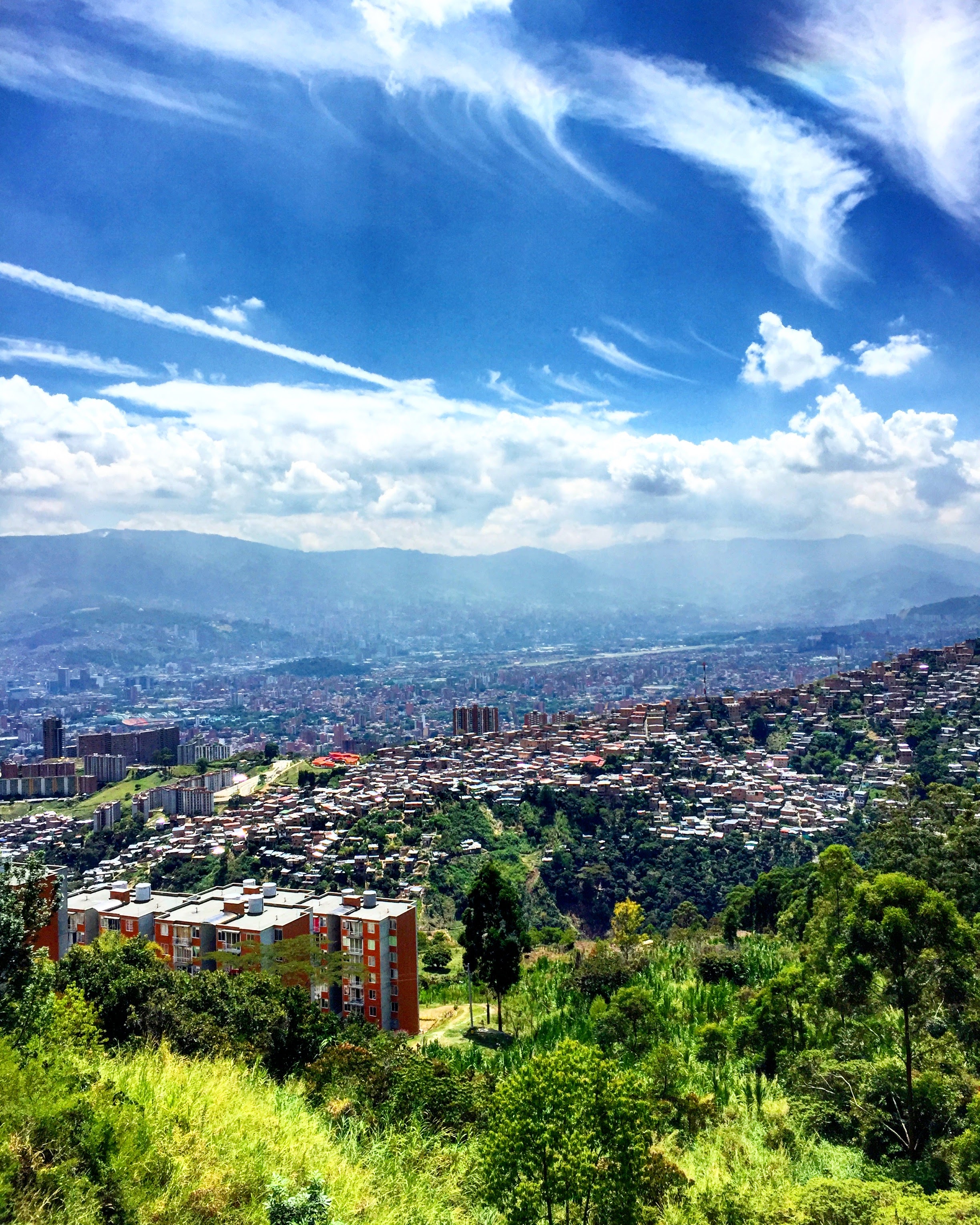 View of Medellín, Colombia
Photo by Bethany Platanella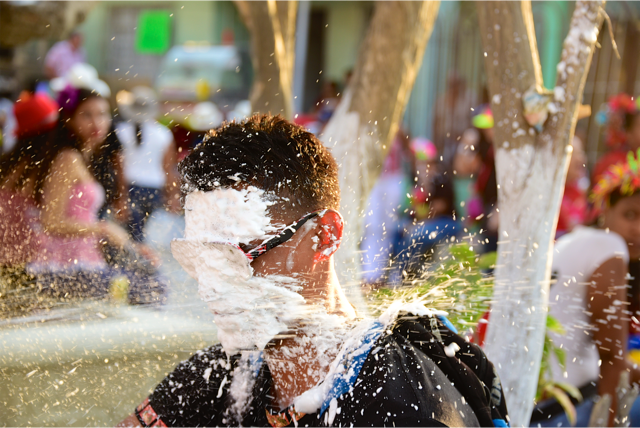 Carnival de los Blancos y Negros, Pasto, Colombia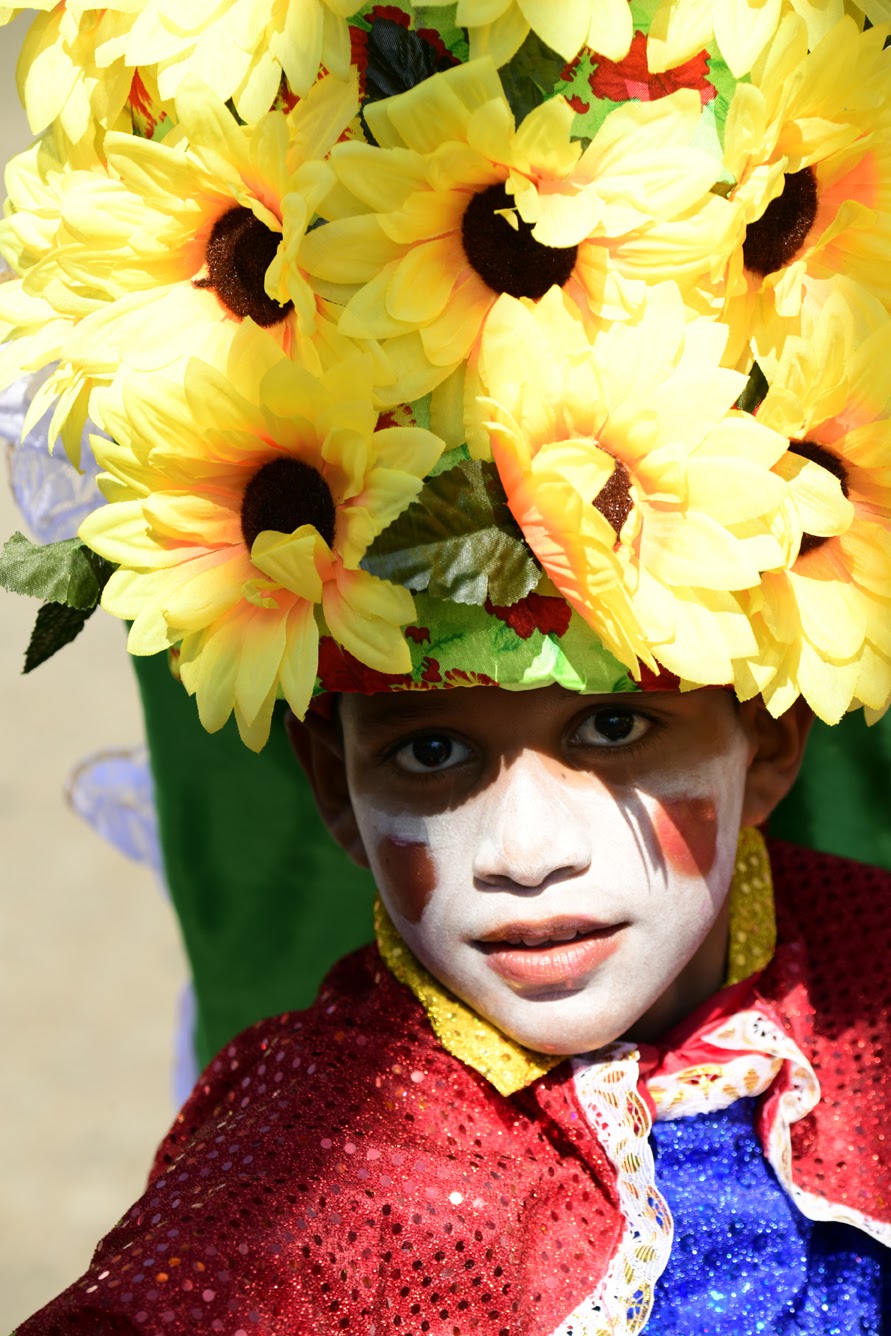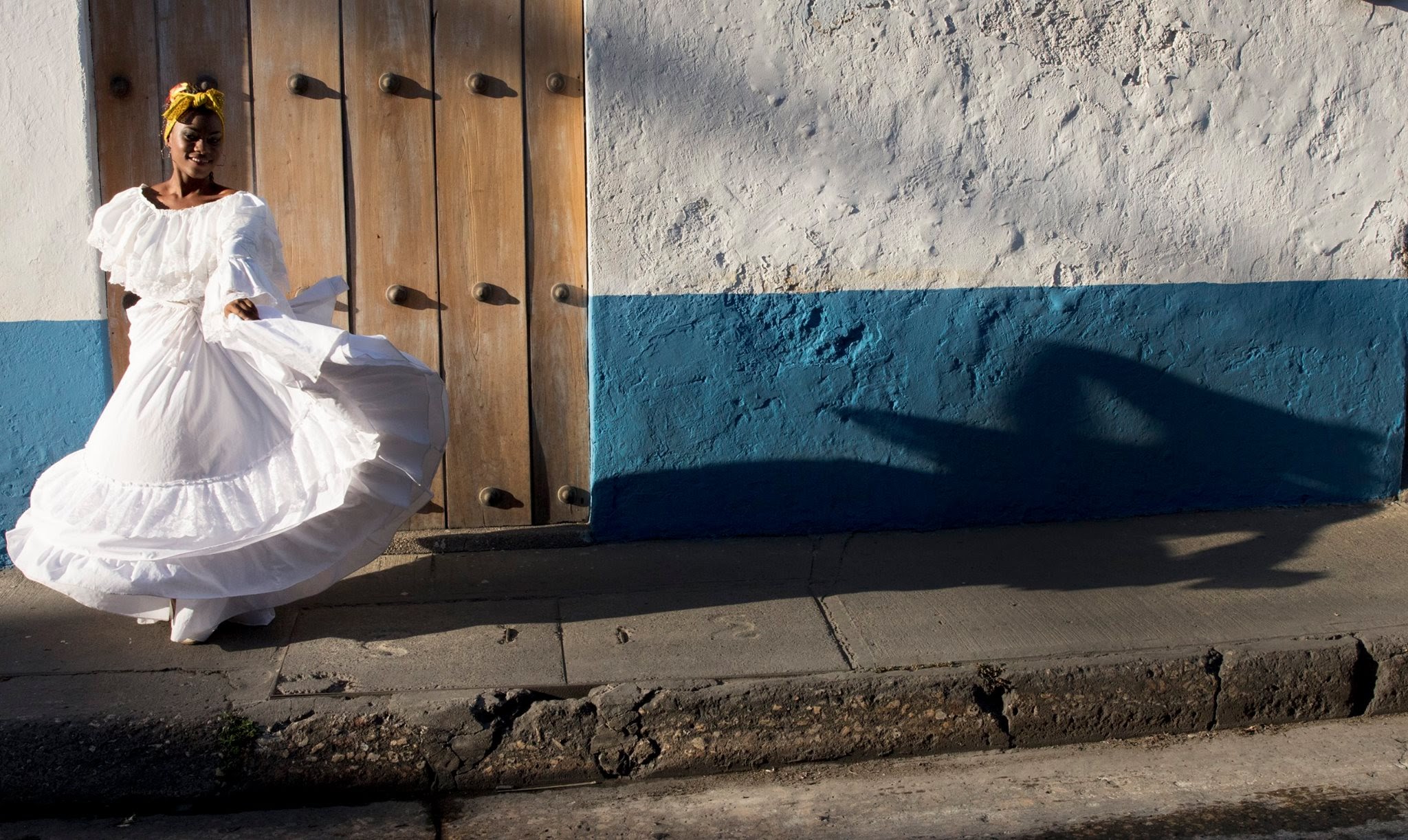 DETAILED ITINERARY
DECEMBER 30, 2018 | WELCOME TO COLOMBIA!
Arrival at Medellin airport (MDE), Colombia and airport pickup/transfer to hotel. This evening you will meet for a welcome dinner at Hato Viejo Restaurant with your fellow photographers.
Overnight at Hotel Park 10 or similar (D)
DECEMBER 31, 2018 | MEDELLÍN
After breakfast, photograph the heart of Medellin's city center exploring the San Antonio Park, Plaza de San Ignacio, the traditional Avenida la playa and the sculpture Park, which a contains more than 20 sculptures donated by Maestro Fernando Botero, a son of Colombia´s best-known artist. Walk through Carabobo Street to capture some great images of the market and locals. Late afternoon free followed by New Year's Eve dinner and party at a rooftop nearby.
Overnight Hotel Park 10 or similar (B, L, D)
JANUARY 01, 2019 | MEDELLÍN - GUATAPÉ
Happy New Year!
Late morning, take the metro and cable car over the neighborhoods North West to the station of 'la Aurora.' From there, continue to Jardin to photograph the Colombian life, untouched by tourists! Join a group of locals to taste tintos and discuss current events - the atmosphere is relaxed and the buildings are incredibly colorful. After lunch, drive to Guatape, the most colorful town, and spend the rest of the afternoon wandering the streets before heading back to Medellin.
Overnight Hotel Park 10 or similar (B, L, D)
JANUARY 02, 2019 | MEDELLÍN - CARTAGENA
This morning take a flight to Cartagena. Embark on a fascinating photo and cultural tour that starts with a visit to the Fisherman's village "La Boquilla" where you will take a canoe ride through the mangrove forest. Here you will take a canoe through the mangrove lakes to a local beach. After lunch, photograph the most important monuments of Cartagena starting at the Convent of La Popa (the highest point of the city) and San Felipe Castle. Photograph the plazas and enjoy the charm of the city. Meet Palenqueras in their typical colorful dresses, hear their stories and learn about their everyday lives. This unforgettable combination gives Cartagena a well-deserved title of UNESCO World Heritage Site. Dinner this evening will be in colonial town.
Overnight at Hotel Movich or similar (B, L, D)
JANUARY 03, 2019 | CARTAGENA - ROSARIO ISLANDS & PLAYA BLANCA
Transfer to the harbor and take a private boat to Isla Baru where we visit 'Playa Blanca'. Continue by boat to Islas del Rosario where we have lunch and time for some great photos and beach time.. Explore the impressive, beautiful landscapes of Islas Del Rosario with its clear waters and gentle breezes. Back by boat to Cartagena..
Overnight at Hotel Movich or similar (B, D)
JANUARY 04, 2019 | CARTAGENA - PASTO
After breakfast this morning, transfer to the airport for your flight to Pasto via Bogota.
Overnight at Hotel Loft or similar (B)
JANUARY 05, 2019 | PASTO
The Day of The Black
Today's celebration is about black people's liberation from slavery. People dance and play on the streets, paint their faces with black cremes and chants "Vivan Los Negros". The Queen of the Carnival goes around town inviting people to participate. With your group, take splendid shots of the vibrant celebrations and activity amongst the people.
Overnight at Hotel Loft or similar (B, L)
JANUARY 06, 2019 | PASTO
The Day of The White
The Day of The White – or so called "The Day of the Most Important Parade" culminates the exciting festival. Contrary to the previous day, today the locals paint their faces with white powder. The parade covers 15 Km (9.3 Mi) of downtown Pasto. On this day you will hear the locals chanting "Que Vivan los Blancos". You will have countless opportunities to capture this incredible festival on film.
Overnight at Hotel Loft or similar (B, D)
JANUARY 07, 2019 | DEPARTURE
Transfer to local airport for flight to Bogotá, followed by your international connection back home.
(B)
*Make sure to book your arrival flight to Medellin, Colombia on December 30th and your departure flight from Bogota, Colombia on January 7th in the late afternoon.
Want more info on this trip? Ready to secure your spot? Fill out this form and we will get back to you with a booking form or help answer any questions you may have.