Want to know more about our company's background, staff and services? The more you know about us, the more you'll understand just how much we can do for you.
Owner & Founder
239.963.4282 Ext. 106
Prior to his career in travel, Adam G. Carter studied abroad in Europe and Latin America, and received his MBA in International Marketing from NYU (spending a semester in Rio de Janeiro at UFRJ/ COPPEAD). Afterwards he spent several years in New York on Madison Avenue in the advertising industry, honing his skills in product development and promotion. Looking to combine his love of travel and marketing, he left advertising and in 1984 opened Brazil Nuts Tours, a company dedicated to creating innovative special interest tours. Under his direction, Brazil Nuts Tours became recognized as a leader in such key travel segments as Ecotourism, cultural tours and corporate meetings and incentives. His love of Brazil and passion for tourism led him to explore the country widely, making his company the first to offer destinations, itineraries and properties off the beaten track. In 2007 Adam was elected Chairman of the Brazil Tour Operators Association, the leading association of travel companies selling Brazil in the US, whose members represent 90% of all package tours to Brazil sold in the US.
Owner & Commercial Director
800.562.2028 ext 101
As a lifelong traveler to South America (quite literally; her first trip to Brazil was at six weeks old!) Julia has an unmatched enthusiasm when it comes to the region and years of experience understanding which destinations work best for which type of travelers. She received her undergraduate and post-graduate degree at the University of Miami in Latin American Studies with a focus on political economy. She worked for many years in both Brazil Nuts' Naples headquarters and Rio de Janeiro local office. After living in South America and a subsequent career in the international banking industry which sent her back and forth to Brazil for many years, Julia returned to the family business. Julia was responsible for the relaunch of Brazil Nuts as Craft Travel, expanding the company's portfolio of destinations worldwide and increasing Craft's presence in Africa, Asia and Europe. With 50+ countries under her belt, she can't think of a job she'd rather have.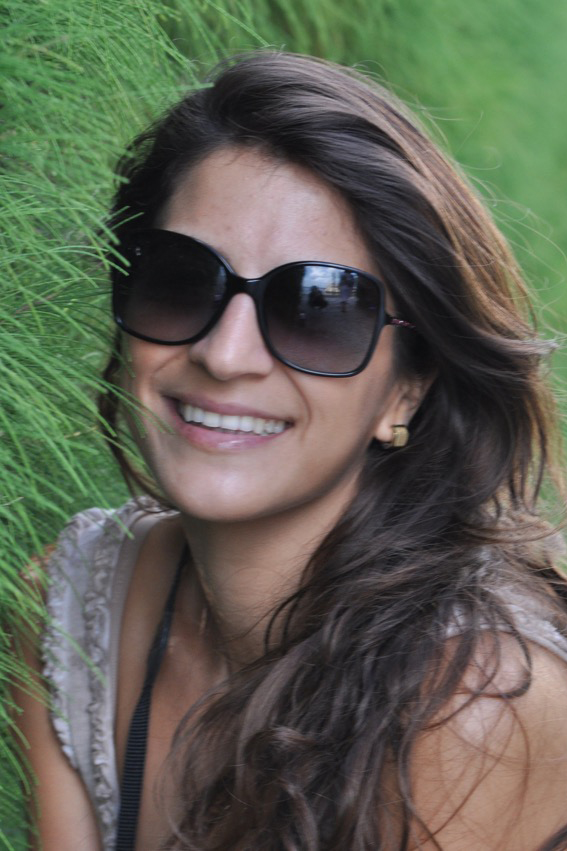 Sales Coordinator
800.562.2028 ext 104
Andrea was born and raised in Miami, Florida where she spent summers and long breaks adventure-seeking in Central America and the lesser known islands of the Caribbean. She received her undergraduate degree from the University of Florida and her MBA from the University of Miami, and studied both in Spain and Russia. After many years in banking, Andrea was ready for a more rewarding career where she could connect with people and feel passionate about her industry. As Craft's Sales Coordinator, she loves building relationships with clients and putting together customized travel experiences. The daughter of Chileans and the wife of an Uruguayan, Andrea is an expert on all things Southern Cone! Andrea is also an avid scuba diver and photographer.
Account Executive, Leisure & Groups
800.562.2028 ext 109
Bethany has experienced just about every side of the travel industry, from working on European cruise ships to leading tours to a four-year long position planning and escorting group trips to Cuba. She brings her expertise to Craft Travel with extensive knowledge of Europe, Africa and the Americas.
Account Executive, Concierge Experiences
Michael is a seasoned professional with years of experience in various areas of the hospitality world. After a successful career in the fragrance industry, Michael began pursuing his dream of providing high-touch concierge services to a demanding and discerning clientele. As a Personal Lifestyle Manager, Michael has planned trips for VIPs all over the globe in some of the world's most exclusive and unique properties. His attention to detail, passion for client service and personal love of travel make him a highly valued addition to the Craft team.
Donald travels 30 weeks a year as a live sports cameraman, spending part of his downtime time managing his Airbnb and the other part researching travel and technology.
At Craft Travel, Donald manages the website, design and implementing new technology to promote visitor retention and guest interaction. He is passionate about travel and the way technology will provide a better way to travel in the future.